This WordPress QR Code Creator plugin enables you to quickly generate QR codes in the WordPress.
The generated QR codes are downloadable in PNG, JPG, SVG, and EPS format. Based on the QR code API.
How to use it:
1. Download, upload, and install the Wordpress QR Code Creator plugin.
2. Activate the plugin from your admin panel.
3. Click the QR Code Creator link under the Settings section of your dashboard.
4. Enter your content in the textarea and click the Create button. That's it.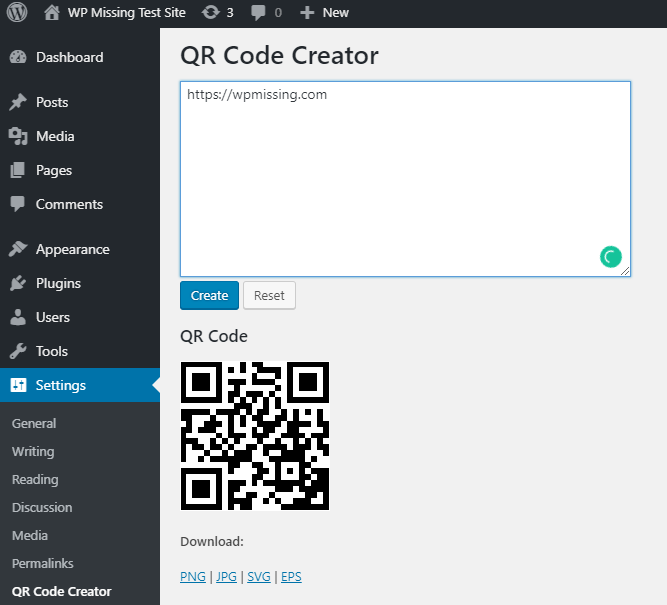 Download WordPress Plugin:
You can download this free WordPress plugin using the download button below. Unless otherwise stated, the WordPress plugin is available under GNU General Public License.
Author: Dhanendran
Homepage: https://wordpress.org/plugins/qr-code-creator/
Don't forget to share this WordPress plugin and also check out other awesome plugins on our site.