An easy yet customizable flip box that enables the user to reveal front and back content on mouse hover.
How to use it:
1. Install and activate the Flipbox plugin.
2. Create a new Flipbox in the Gutenberg editor.
3. Insert front content to the flip box.
4. Click the Back button to switch the flip box to the backside. Then insert your back content to the flip box.
5. Customize the flip box on the settings panel. All possible configs:
Box Height
Box Width
Animation type: Flip up/down/left/right or zoom in/out
Transition Speed
Icon Type
Custom border
Flipbox appearance
Custom links
6. Save the flip box and done.
Preview: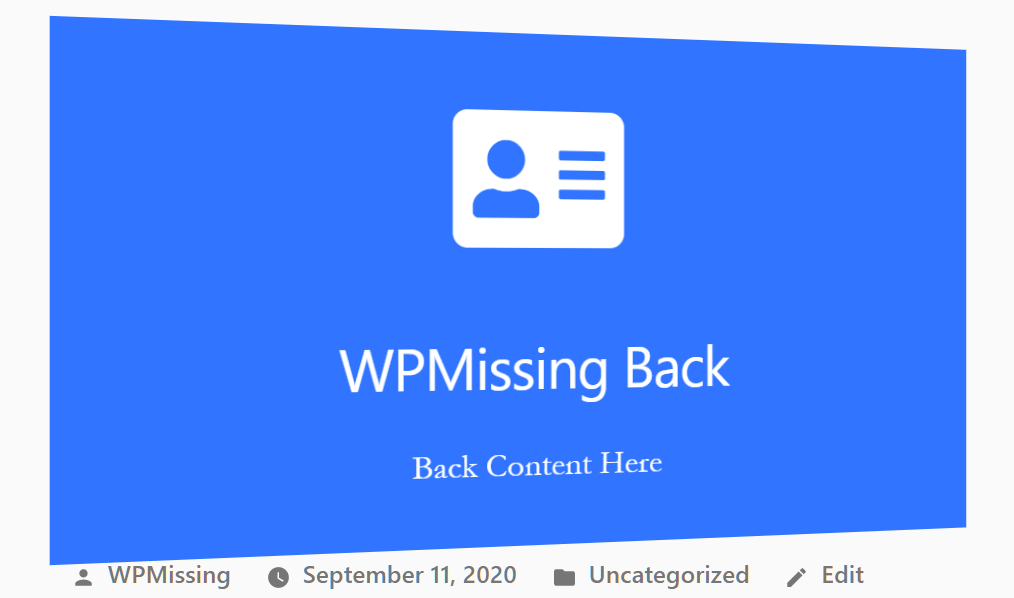 Download WordPress Plugin:
You can download this free WordPress plugin using the download button below. Unless otherwise stated, the WordPress plugin is available under GNU General Public License.
Author: WPDeveloper
Homepage: https://wordpress.org/plugins/flipbox/
Don't forget to share this WordPress plugin and also check out other awesome plugins on our site.