The Anonymous Restricted Content WordPress plugin hides specific pages, posts, categories (and all their posts) for non-logged in users.
The plugin also has the ability to redirect non-logged in users to the WordPress login page if they try to access your restricted content.
The goal of this plugin is to show your WordPress content to logged in users only.
How to use it:
1. Login int the admin panel, and then install and activate the Anonymous Restricted Content plugin on the Add Plugins page.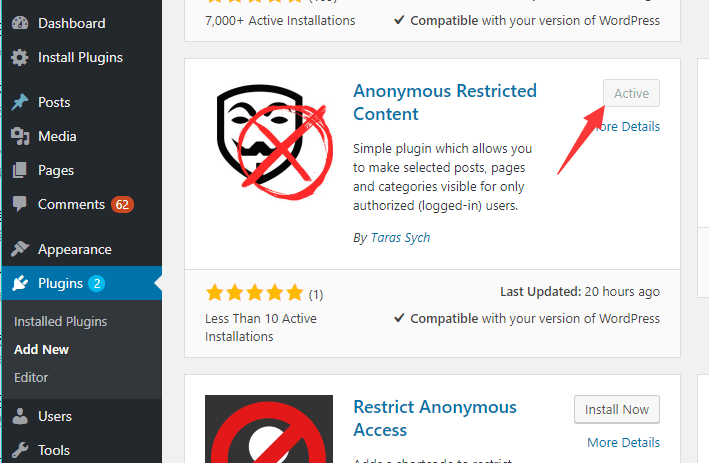 2. Check the Restricted for not logged-in users checkbox to hide the page/post for for non-logged in users.
3. To hide the entire category and all its posts, go to the Edit Category page and check the Hide this category and its content from not logged-in users checkbox.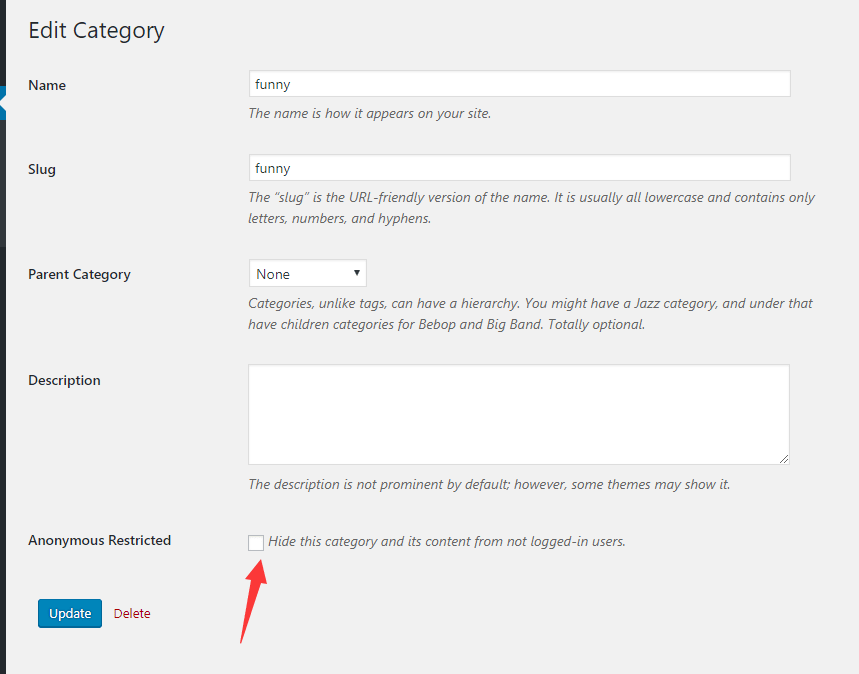 Download WordPress Plugin:
You can download this free WordPress plugin using the download button below. Unless otherwise stated, the WordPress plugin is available under GNU General Public License.
Author: Taras Sych
Homepage: https://wordpress.org/plugins/anonymous-restricted-content/
Don't forget to share this WordPress plugin and also check out other awesome plugins on our site.