BS Banners is a WordPress plugin that provides 20 elegant hover effects on images you provide
The plugin makes it simple to add an animated, responsive, interactive, hover-triggered banner (caption bar) containing links and descriptions to any image via shortcodes.
How to use it:
1. Install and activate the BS Banners plugin on WordPress.
2. Embed your images into the webpage using the [bs_banner] shortcode. Possible options:
style: Banner style: 1-20
title: Main title
title2: Sub title
url: Link
img: Image path
[bs_banner style="1" title="Main Title" title2="Subtitle" url="https://wpmissing.com" img="1.jpg"]
Previews: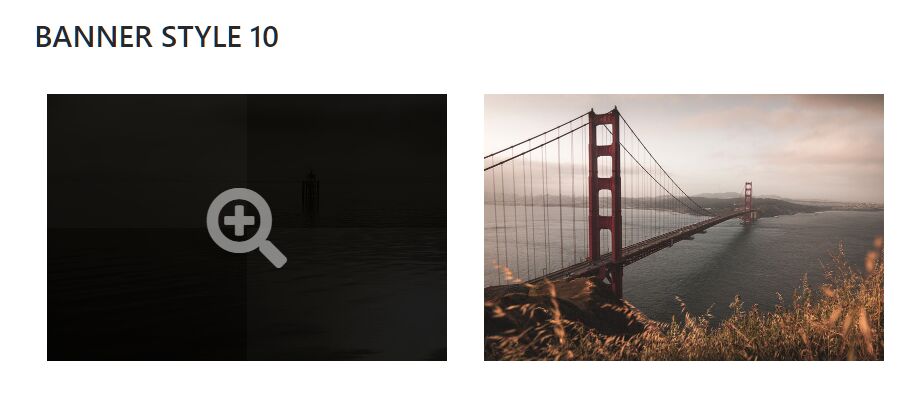 Download WordPress Plugin:
You can download this free WordPress plugin using the download button below. Unless otherwise stated, the WordPress plugin is available under GNU General Public License.
Author: Albano Toska
Homepage: https://wordpress.org/plugins/bs-banners/
Don't forget to share this WordPress plugin and also check out other awesome plugins on our site.