A WordPress plugin that converts your WordPress dashboard into a professional, nice-looking admin panel.
How to use it:
1. Install and activate the plugin directly on the Add Plugins page.
2. Or download the plugin and install it manually.
Preview: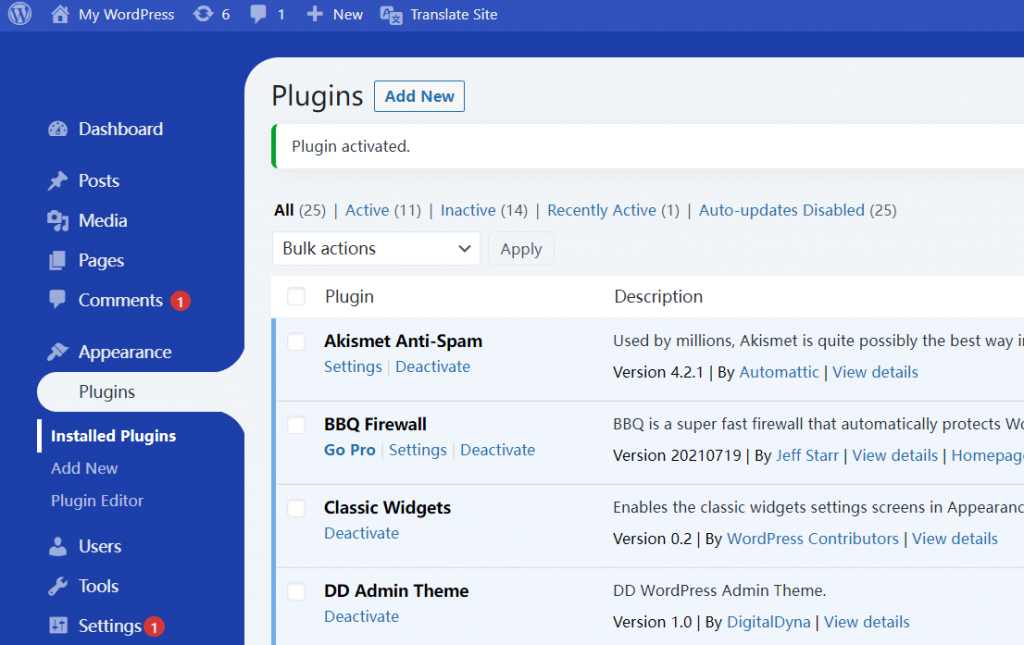 Download WordPress Plugin:
You can download this free WordPress plugin using the download button below. Unless otherwise stated, the WordPress plugin is available under GNU General Public License.
Author: DigitalDyna
Homepage: https://wordpress.org/plugins/dd-admin-theme/
Don't forget to share this WordPress plugin and also check out other awesome plugins on our site.