Do you want to know when somebody logs into your WordPress site? This is a useful security feature that can help prevent attacks or breaches.
If you're like me, you have many admin users who manage your WordPress site. One of the most frustrating issues I've encountered is that you sometimes don't know when an administrator logs in to your website. Thankfully, there's a solution to this issue. This WordPress plugin will automatically send you an email whenever an administrator logs in to your website. Enjoy.
How to use it:
Just install the plugin on the WordPress website, and you're done.
Preview: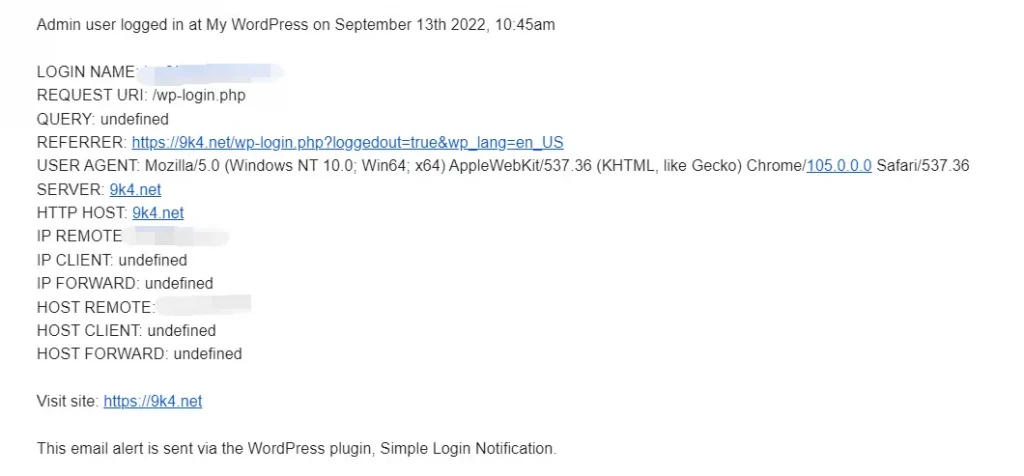 Download WordPress Plugin:
You can download this free WordPress plugin using the download button below. Unless otherwise stated, the WordPress plugin is available under GNU General Public License.
Author: Jeff Starr
Homepage: https://wordpress.org/plugins/simple-login-notification/
Don't forget to share this WordPress plugin and also check out other awesome plugins on our site.