A simple Tournament Bracket WordPress plugin that helps users create single-elimination head-to-head tournament brackets with as few as 4 and as many as 256 competitors.
How to use it:
1. Install and activate the Simple Tournament Brackets plugin.
2. Add a new tournament and type competitor in the text field.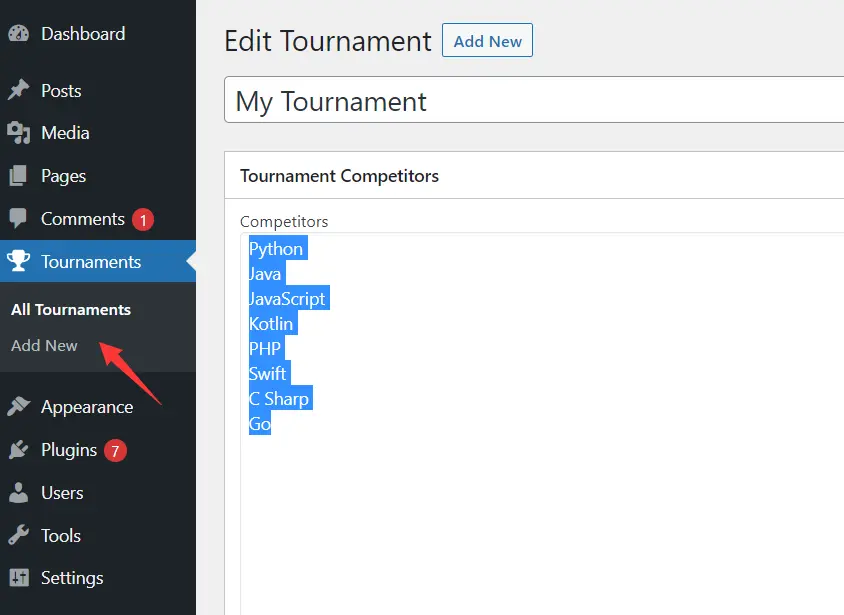 3. Start the tournament you just created.
4. Copy and insert the shortcode into anywhere you'd like to show the tournament bracket.
5. Customize the tournament bracket on the settings page.
Round Header Color
Round Background Color
Match Color
Match Background Color
Match Hover Color
Match Background Hover Color
Progress Bar Color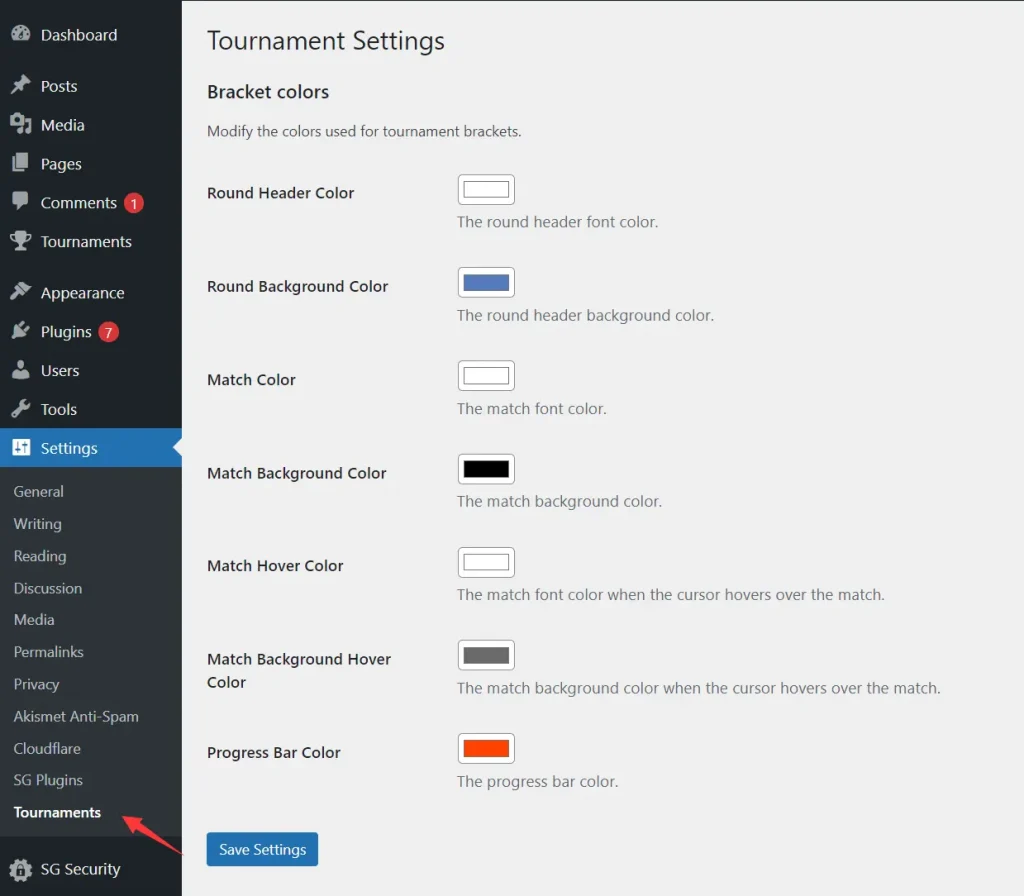 6. Save changes and done.
Preview:
Preview:
Download WordPress Plugin:
You can download this free WordPress plugin using the download button below. Unless otherwise stated, the WordPress plugin is available under GNU General Public License.
Author: Tournamatch
Homepage: https://wordpress.org/plugins/simple-tournament-brackets/
Don't forget to share this WordPress plugin and also check out other awesome plugins on our site.