The Beautify Links WordPress plugin allows you to create beautiful link boxes for affiliate links, related posts, reference content, and much more.
How to use it:
1. Install and activate the Beautify Links plugin on your WordPress website.
2. Insert a link box into your WordPress with the [Biol /] shortcode. Possible parameters:
t: Link text
u: URL
f: Add 'nofollow' attribute to the link
[biol t="WPMissing.com" u="https://wpmissing.com/" f="no"]
3. Or click the Beautify Links in the editor toolbar.
4. Then add your own link in the popup:
5. Customize the link box on the Settings page. All possible configs:
Starting Text
Border Size
Text Color
Background Color
Border Color
Link Color
Link Decoration
Hover Link Color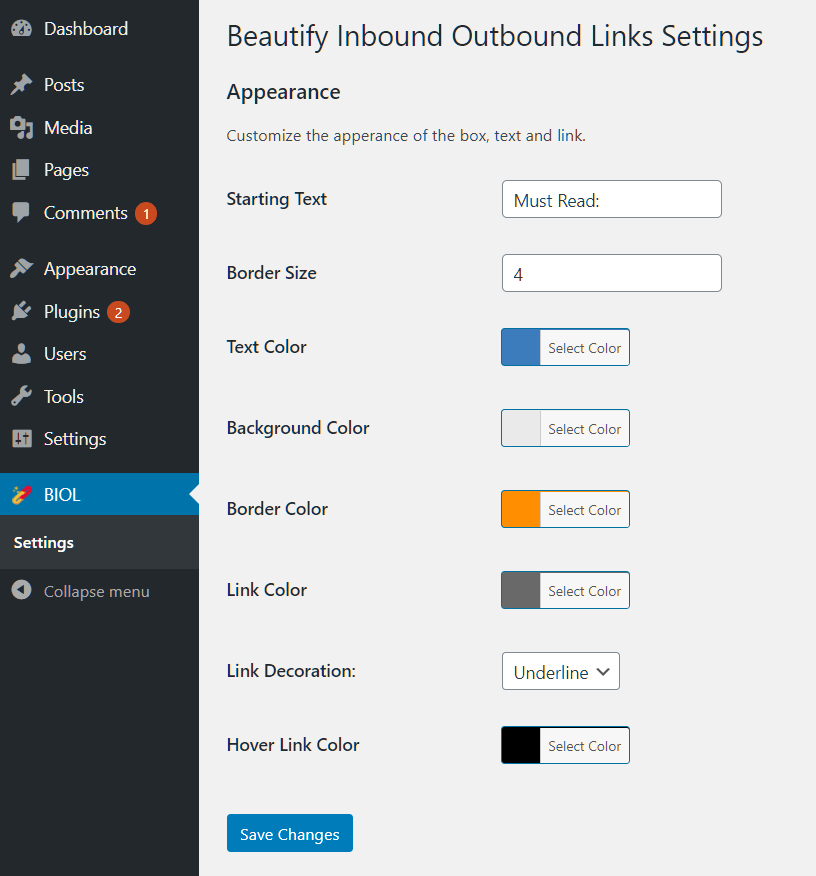 6. Save changes and done.
Preview:
Download WordPress Plugin:
You can download this free WordPress plugin using the download button below. Unless otherwise stated, the WordPress plugin is available under GNU General Public License.
Author: Satnam Singh
Homepage: https://wordpress.org/plugins/biol-beautify-links/
Don't forget to share this WordPress plugin and also check out other awesome plugins on our site.