This is a post slider block which enables you to showcase your posts (with thumbnails, titles, excerpts, authors, post dates, etc) as a responsive, configurable, infinite-loop carousel.
Key features:
Supports touch devices.
Autoplay.
Allows you to specify the posts to showcase.
Image lazy loading.
Limits the post count.
Allows you to specify the number of posts per slide.
Responsive options for certain devices.
How to use it:
1. Enable both Gutenberg editor and the Posts Slider Block on your website.
2. Create a new Posts Slider Block in the Gutenberg editor.
3. By default, the plugin will fetch the latest 10 posts into the slider block. To change the order, select an option from the Order By dropdown.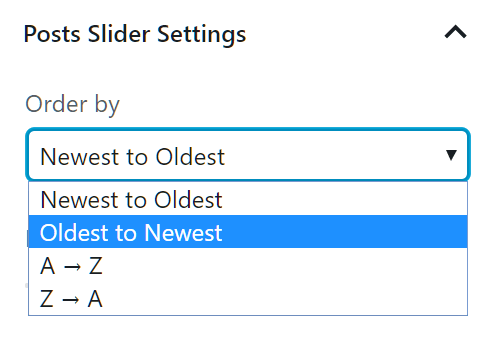 4. Specify the number of posts to fetch. Default: 10.
5. Determine the post information to be displayed in the slider.
Show Post Title
Show Post Author
Show Post Date
Show Post Excerpt
Show Continue Reading Link
Read More Link Text
6. You can also specify the category from which the slider fetches post.
7. Customize the post slider with the following options:
Show Dots
AutoPlay
Infinite Slides Loop
Slides Fade Animation
LazyLoad Slide Images
Adaptive Height of slides
Pause Slides on hover
Swipe to Slide
Vertical Slider
Focus on Select
Reverses the slide order
Variable width of slides
Show Arrows
Slides to Show
Slides to Scroll
Horizontal spacing between Slides
Scroll Animation Speed
Autoplay Scroll Delay
Initial Slide to Show
Scrolling Animation
Add class to Slider Dots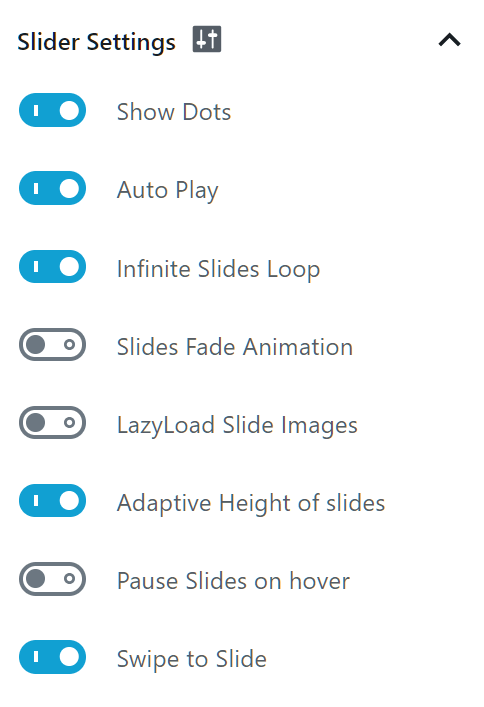 8. It also provides a Responsive Settings option which enables you to customize the post slider depending on the devices.
9. Publish the post/page and done.
Preview:
Download WordPress Plugin:
You can download this free WordPress plugin using the download button below. Unless otherwise stated, the WordPress plugin is available under GNU General Public License.
Author: Gosign.de
Homepage: https://wordpress.org/plugins/gosign-posts-slider-block/
Don't forget to share this WordPress plugin and also check out other awesome plugins on our site.